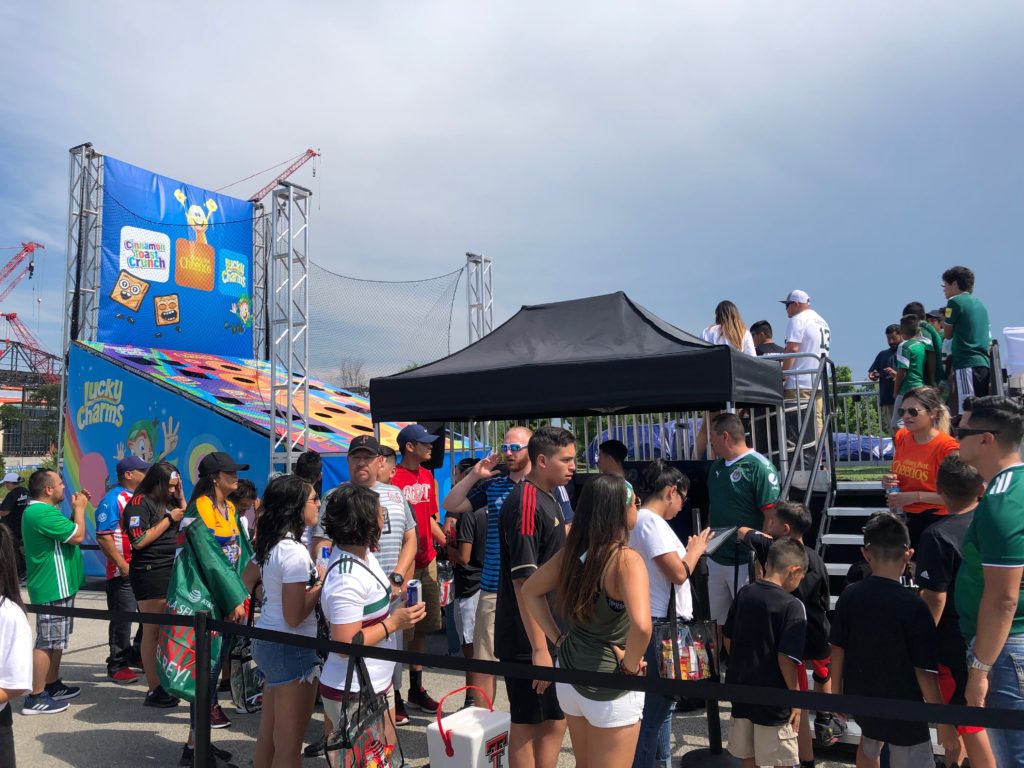 Experiential Marketing Strategy
---
Experiential marketing showcases brands through creating personal experiences with an audience. A smart experiential marketing strategy tailors the experience to highlight the value and brand image of the product it's promoting. Toss Up Events helps brands strategize the concept, logistics, and design that will leave a lasting impression on event participants. This allow brands to focus on the message and desired results, while leaving details of event planning and logistics to our experts.
Crafting Your Experiential Marketing Approach
Toss Up understands that there is no "one size fits all" approach to marketing. Your business and its product or service requires a careful look to understand how to best get it in front of your audience. With Toss Up's Build Your Own Game feature, Toss Up can pay special attention to your brand's needs to deliver the best activation possible.
Experiential marketing is about engaging consumers directly and creatively engaging with them in an unforgettable way. Regardless of format, experience marketing has proven to be an important strategy for marketing executives to increase event ROI. Toss Up first listens to your team to understand the message and/or products you want to showcase, then creates an actionable strategy to build relationships between your target costumers.
Identifying the Space and Venue
Toss Up has worked in venues of all shapes and sizes all across the United States. We take into account the physical and otherwise sensory environment from the beginning to devise an activation in line with your overall goals. To do this we consider factors like:
Indoors or Outdoors
Warm or cold weather
Size of footprint
Presence of other brands/vendors
Source of electricity/wiring
Legal or liability concerns
Accessibility issues
Before we can begin devising creative tactics that make for memorable experiences, we have to know what advantages and disadvantages the setting will offer. Once we have an understanding of the space available for an event activation, we create a strategy to best target the specific audience.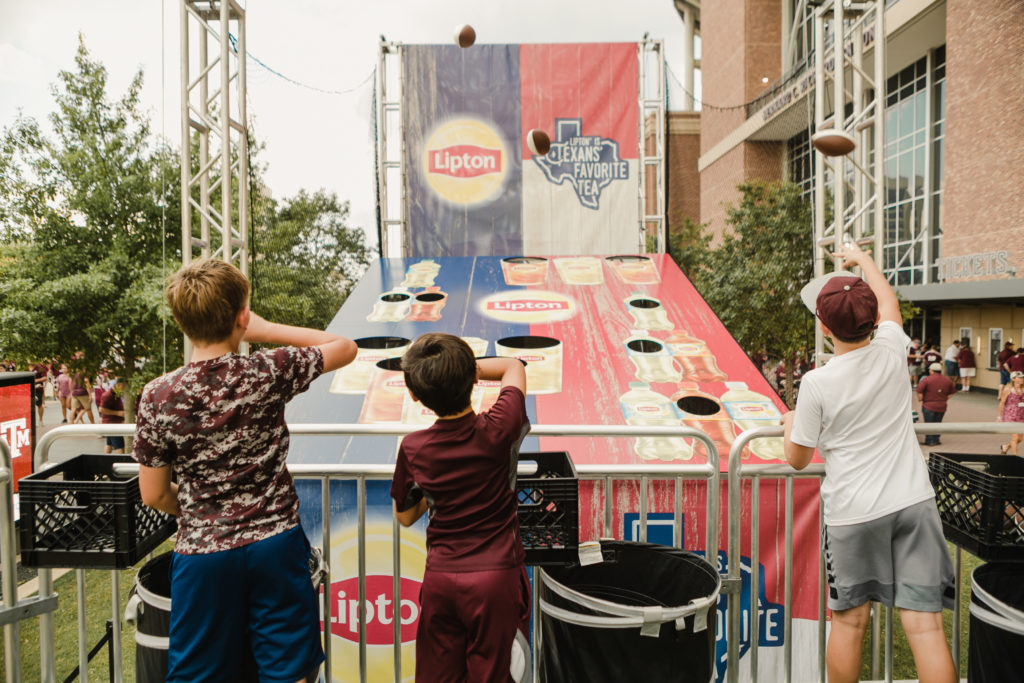 Identifying the Audience
Often, the setting and event types will automatically determine the target audience for an experiential marketing strategy. For instance, an activation at a heavy metal concert will certainly include heavy metal fans as the available audience. Other times, a more general setting like a state fair or holiday parade will offer a more diverse audience. In this case, you may want to use a specific event design to target a more specific demographic.
Toss Up helps your team identify the target audience and devise an experiential marketing strategy that speaks to them in a natural but memorable way. Once we've understood the setting and audience, we can deliver full fledged gameplan to execute a winning event.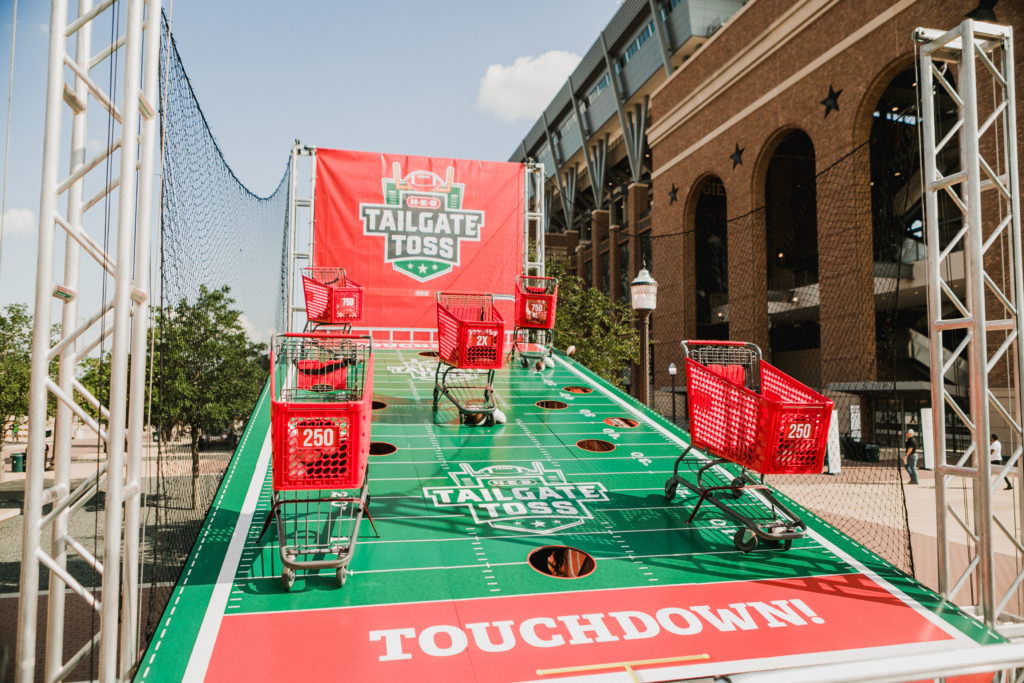 Strategy That Stands Out and Sinks In
Strategic experience marketing amounts to more than just a publicity stunt. The goal of experiential marketing is to create an authentic brand experience for your audience, both offline and online. Toss Up has designed dozens of events for all types of clients that both catch fans' eyes while also feeling organic to their overall experience of the larger event,
To get started in devising your own experiential marketing strategy, check out our custom game builder here.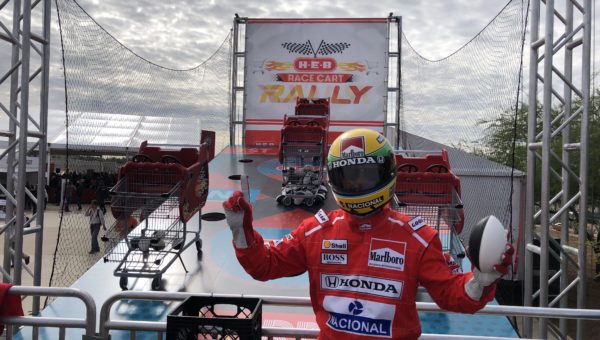 See Toss Up in Action
Want some real examples of how we use Game Planning for amazing events? Check out our work.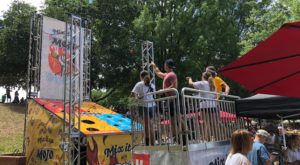 Build Your Game
See all the options to customize a Toss Up event for your brand, venue, and audience.