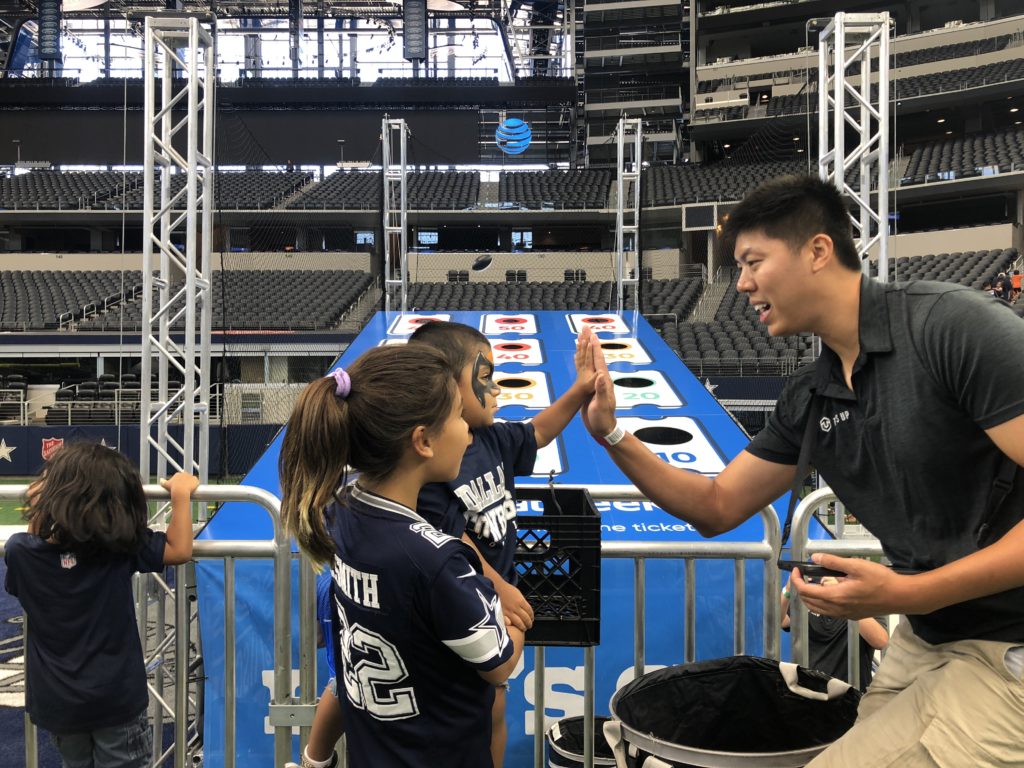 Staff Solutions For Engagement Marketing
---
At the center of the experience in engagement marketing is the interaction your customers have with the staff running the event. So much of engagement and experience marketing comes down to the social and community interactions at the event. The right staff solutions for engagement marketing will facilitate positive experiences and deliver your brand's message effectively.
Toss Up has developed a process and network for acquiring the highest quality brand ambassadors to run your event with friendliness, professionalism, and enthusiasm. We're able to take on the often time-consuming chore of hiring workers so that marketing managers can focus on the bigger picture of their brand gaols.
Hiring the Best Staff Solutions For Engagement Marketing
Because of the fundamentally personal aspect of experiential marketing, it requires a personable team to deliver a quality experience to your audience. With the right team in place, your activation will run smoothly and give activation participants an experience to remember.
As part of our brand ambassador staff solutions for engagement marketing, we vet potential workers to ensure they're trustworthy, energetic, and experienced with the relevant styles of marketing we utilize. We've seen time and time again how important this is and how good staffing is the cornerstone to a winning event.
Your Message Meets Staff Solutions For Engagement Marketing
Toss Up seeks to embrace your brand's goals and philosophy as we carry out your engagement marketing. Once we hire brand ambassadors, we ensure they understand the goals behind the activation so that your marketing efforts are set up for success. Along with the duties of keeping the activation up and running, our brand ambassadors can be trained on key talking points to repeat to participants throughout the day. This ensures your brand's message is being delivered clearly and consistently.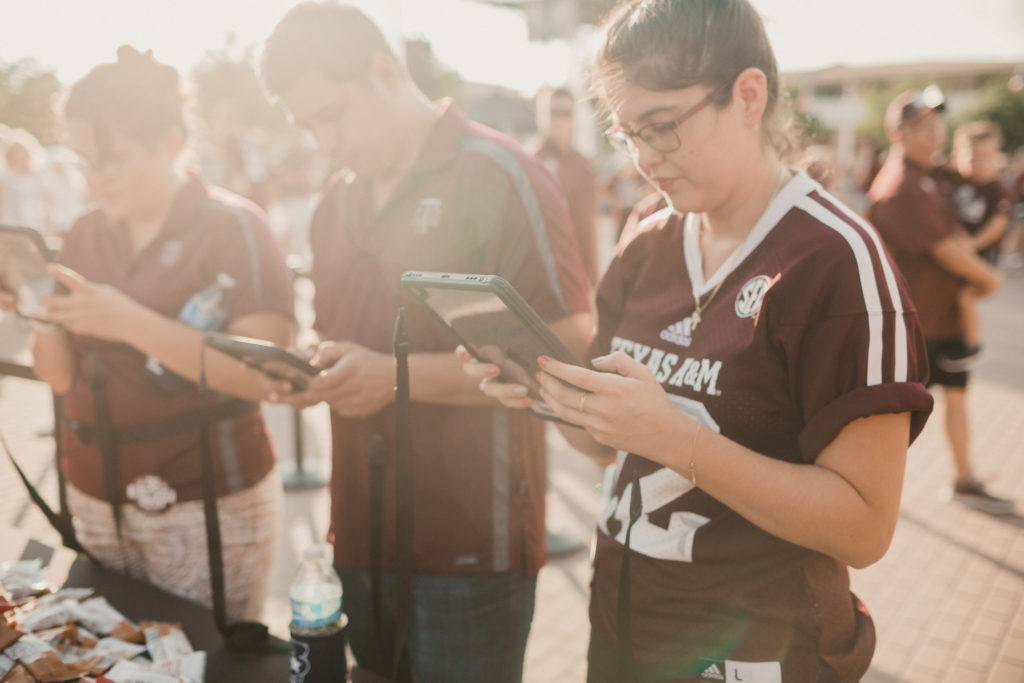 The Right Staff Energizes Fans
One of Toss Up's biggest strengths is connecting with activation participants in an engaging way. Companies are continuously searching for ways to foster engagement in their experiential marketing. Staff solutions for engagement marketing should go beyond finding hands to work the event or mouths to speak the right words. We find people who infuse the fun and energy needed to make for truly special experiences.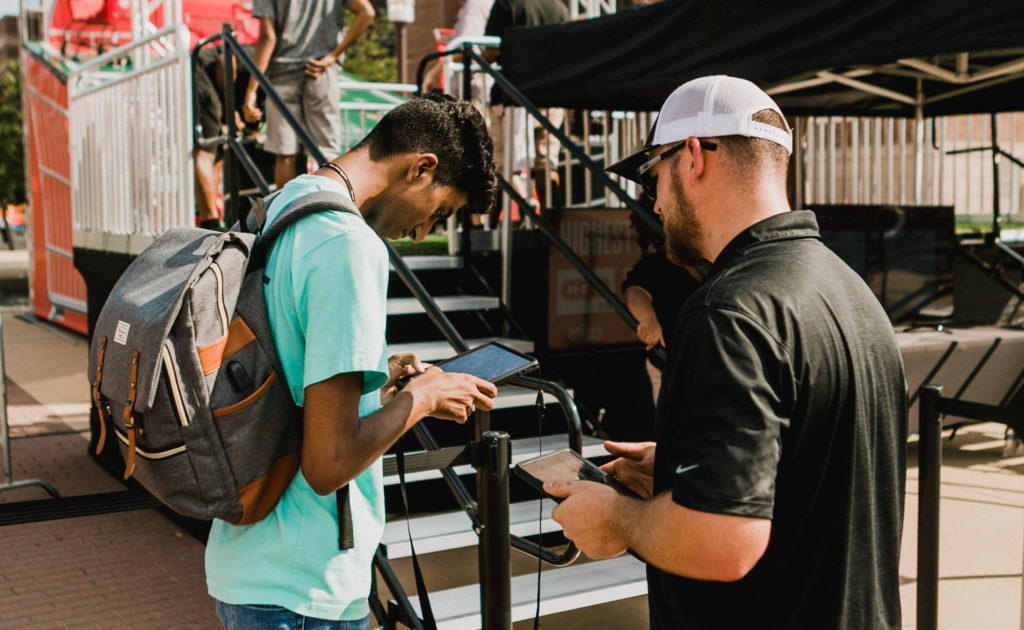 The Right Staff is Critical
Our staff handles key tasks throughout event activations including data capture, line management, scorekeeping, and prize distribution. We communicate these duties with our staff and ensure they are carried out, all while maintaining great energy and establishing a connection between your brand and your audience. But beyond these basic actions, we ensure our staff can respond to extra needs when necessary.
With all the variables involved in experiential marketing events, it's really easy for one thing to go wrong and create a domino effect that can damage your brand's big day. That's why it's crucial to have a staff (including event managers) who know how to react quickly and professionally. We value your brand's investment and train our staff to respond however necessary to keep the fun going, even when unexpected issues arise.
See how Toss Up can provide our staff solutions for engagement marketing for your next big event. Use our custom game builder here and select whatever staffing options you prefer.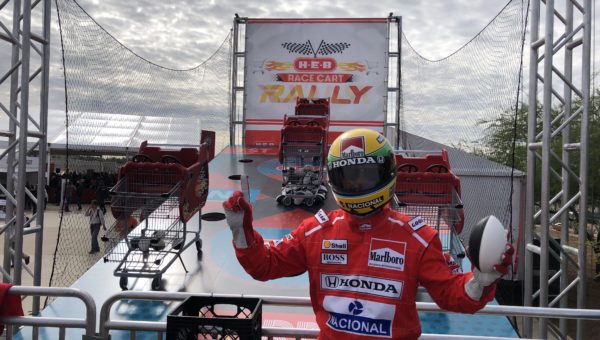 See Toss Up in Action
Want some real examples of how we use Staffing Solutions for amazing events? Check out our work.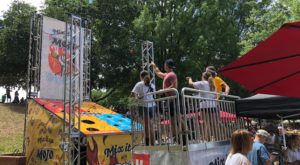 Build Your Game
See all the options to customize a Toss Up event for your brand, venue, and audience.