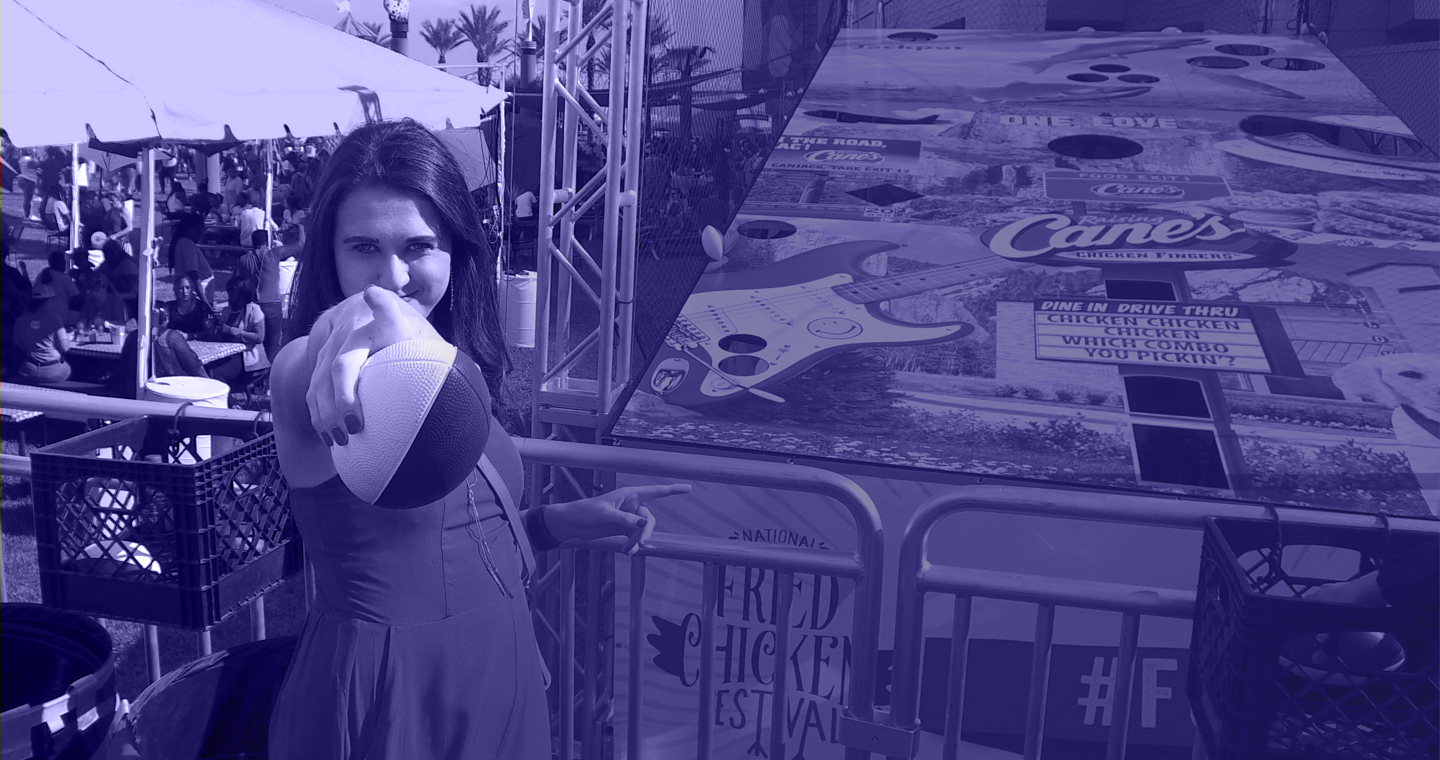 We Design and Deliver.
We don't just build games. We create interactive game experiences from start to finish. See how we can help achieve your goals with a one-of-a-kind activation.
Our Capabilities
Toss Up is an all-in-one event production partner. We team up with brands and communities to craft winning activations and campaigns.
Measurement
Real-Time Reporting, Social Amplification
Customizable Technology
Lead Generation, Interactive Scoring, Live Leaderboard
Staffing Solutions
Brand Ambassadors, Event Staff, Field Staff
Logistics + Management
Turn-Key Event Production, Asset Storage, Negotiations + Permitting
Creative + Design
Custom Fabrication, Large-Scale Printing, Content Production
Game Planning
Ideation, Concept Development, Experience Mapping
How Our Games Work
Collect valuable player information and insights through our registration and scoring technology.
Designed for You
Our custom design capabilities create visually striking events that are as unique as your brand. Design the game board yourself or leverage the Toss Up design team to create your experience.
Flexible Footprint
Tell us what space you have to work with at your event and we'll design an experience that best utilizes every inch. Need help finding space? We can help negotiate with the venue.
Who We Serve
Toss Up serves a diverse range of clients, including Sporting Properties, Brands, Agencies, and Entertainment Venues.
Our Clients
Build Your Game
Use our game customizer to design the perfect experience for your brand, audience, and venue.
Start Customizing