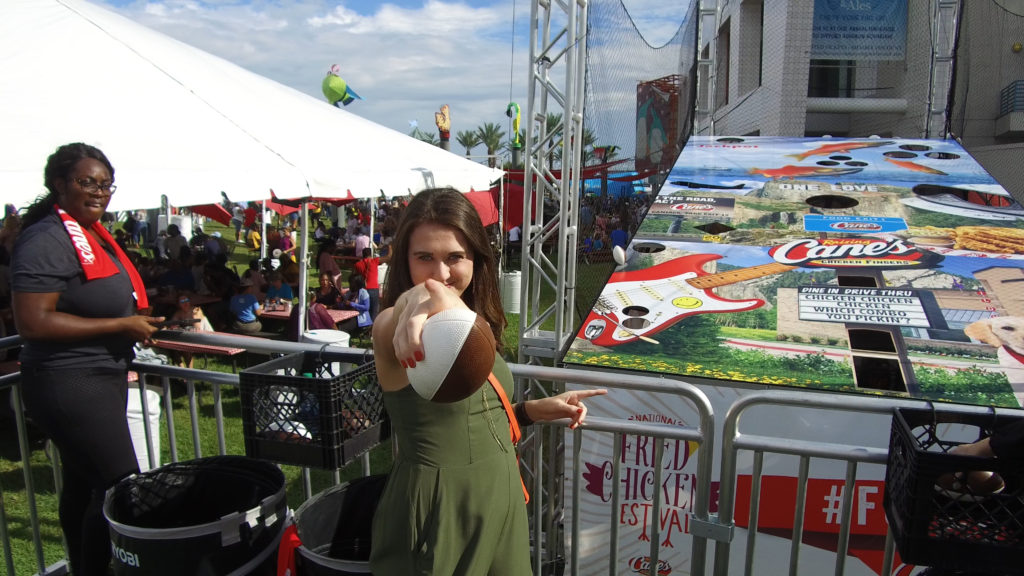 Experiential Marketing At Food Festivals
---
Food festivals provide brands with powerful experiential marketing capabilities to align their messages with the tastes ​​they love. Festivals are a common ground where consumers and brands share a connecting experience in an entertaining and intimate setting. Toss Up can help you put together a brilliant, one of a kind experience that integrates fun, movement, and competition in between tasty bites.
How to Create Memorable Experiential Marketing at Food Festivals
Experiential marketing is a modern marketing technique that encourages consumers to actively engage in the brand. Experiential marketing tactics have brought miracles to almost every major brand, including huge and beverage food brands like Lean Cuisine.
Experiential marketing is about engaging consumers directly and creatively engaging with them in an unforgettable way. Regardless of format, experiential marketing has proven to be an important strategy for marketing executives to increase event return on investment. Experiential marketing is all the more effective if it offers the consumer something of real value, making this form of marketing a no-brainer for food.
And while the actual food can be a key focus for experiential marketing at food festivals, brands can go beyond the food and create an all-encompassing experience for customers. By using social media to share these experiences with others, you can raise awareness of your events. Social media platforms offer you and your customers tremendous opportunities to click on and share food photos.
Toss Up Events has helped many food and beverage brands strategize concepts, logistics, and designs that will leave a lasting impression on foo festival attendees. We do this by providing environments for people to be active and social, a perfect activity for before, after, or during tasty food samples.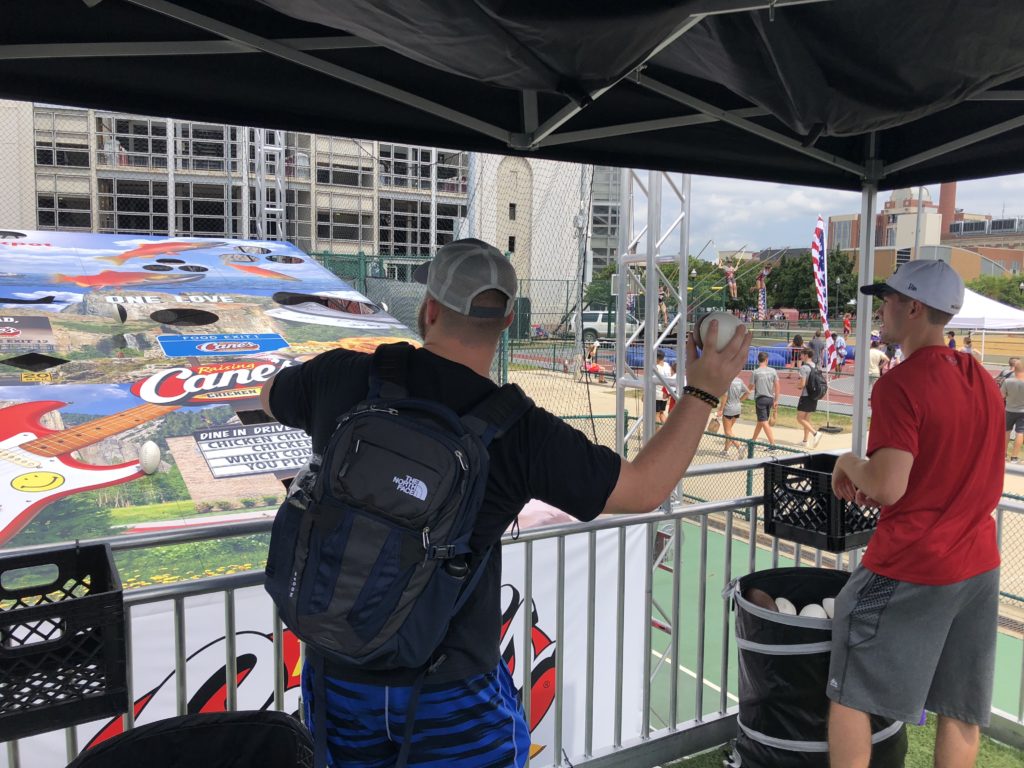 Experiential Marketing at Food Festivals That Stands Out
In the midst of the many basic bites and sips offered to attendees, getting the most out of your activation depends on delivering more than just food. Our custom game experiences are a simple yet effective solution that delivers highly engaging experiences that complement the delight food and drinks. The experience will convince customers and fans to share your brand story, generate content and drive loyalty.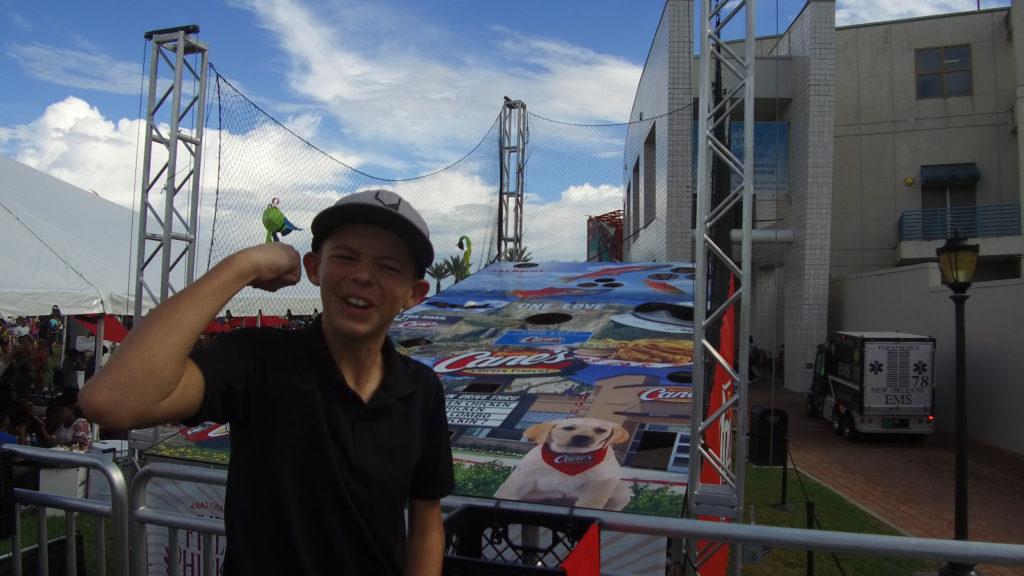 Getting Results from Marketing at Food Festivals
Before embarking on an experiential marketing strategy, you need to understand how your customers are currently interacting with your food or beverage and how they emotionally connect to your food brand. Then you can develop an engagement strategy that aligns with and uses the messages or offers that appeal to your customers the most. In particular, social media channels such as Facebook, Instagram, Twitter, LinkedIn, Pinterest and Snapchat facilitate the direct interaction between you and your customers.
Experiential marketing at food festivals enables food companies to engage consumers in the brand, reach new audiences, and increase brand awareness. It can also provide the perfect mechanism to gather invaluable customer information and feedback.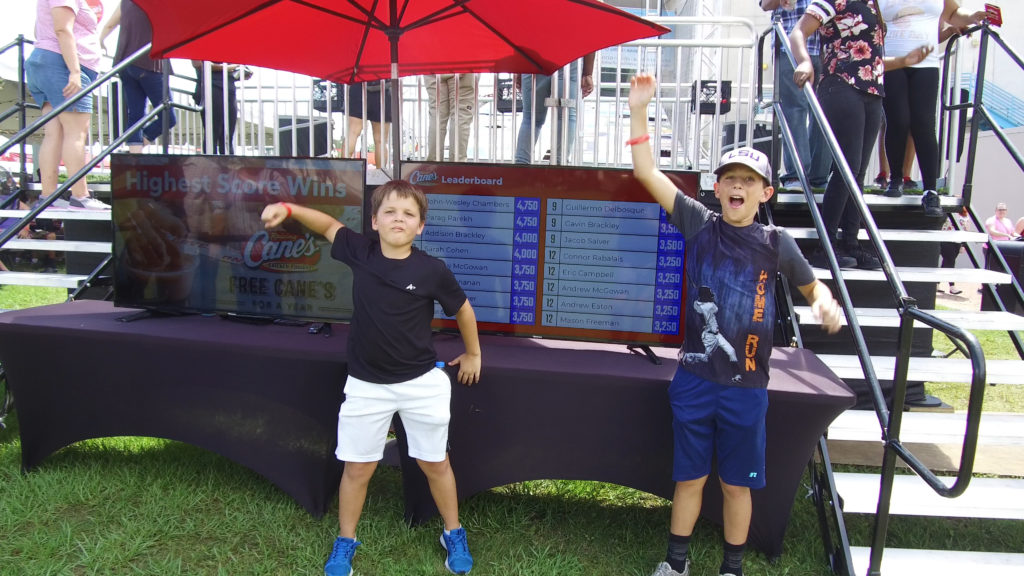 Capturing User Data at Food Festivals
Smart companies recognize that running a successful experiential marketing campaign at a food festival means more than just engaging with customers and fans. Ideally, brands want to capture data that enable ongoing communication long after the food festival has ended.
Our easy-to-implement registration technology makes capturing user data at these events simple. Fans give their name, email, or other necessary info to brand ambassadors as they wait for their turn to compete. Then, after the food festival is over, we deliver a custom results dashboard and data summary that gives statistics and contact information from the event. Our scoring and leaderboard technology also makes it easy for fans to take preferred actions like sharing a hashtag, downloading an app, or joining an email list. We also display high scores and player names that make competition fun and shareable.
Click below to see how we've used this approach to get big results at food festivals, or click here to start building your own event now.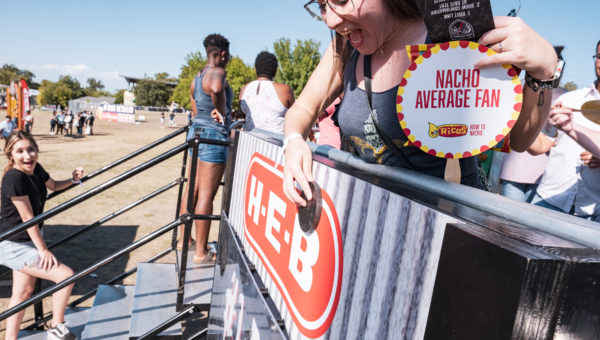 See Toss Up in Action
Want some real examples of what we can do with food festivals? Check out our work.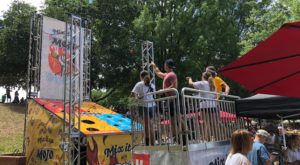 Build Your Game
See all the options to customize a Toss Up event for your brand, venue, and audience.