Experiential Marketing for Sporting Events
---
Experiential marketing for sporting events provides brands with an important opportunity to reach their sports-loving audience. Typically, it's the most die-hard of fans who take the chance to witness these big spectacles, and that makes the events valuable opportunities for creating connections. Toss Up Events creatively leverages these sporting events to connect fans with fans through the love of the game.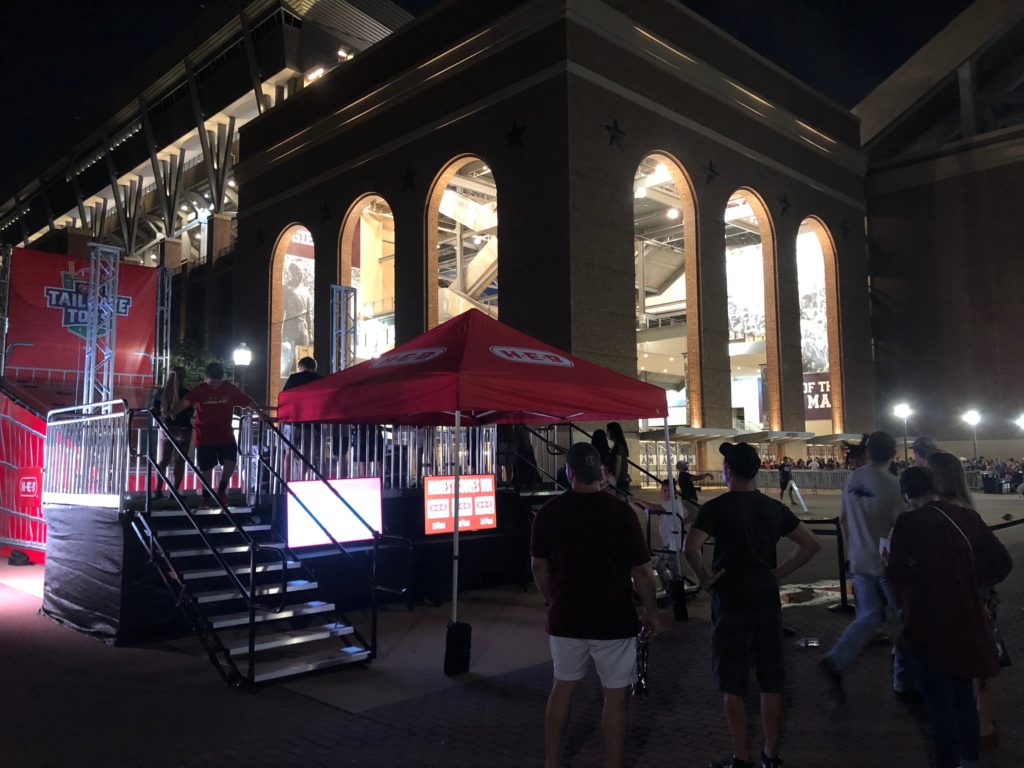 How to Create Memorable Experiential Marketing at Sporting Events
Experiential marketing is a modern marketing technique that encourages consumers to actively engage with the brand. While traditional advertising finds it increasingly difficult to attract consumers' attention, marketing professionals are must find more creative ways to build a lasting bond with consumers. To achieve this, brands are turning to live event planning to create experiential marketing campaigns.
Toss Up Events helps brands strategize the concept, logistics, and design that will leave a lasting impression on sports fans that naturally connects to their favorite sports. A key element of this, which is the cornerstone of the Toss Up philosophy, is that people enjoy being active and are more likely to remember experiences when they involve physical movement. This ties in perfectly with sporting events as Toss Up consistently delivers fun new spins on the sport being celebrated.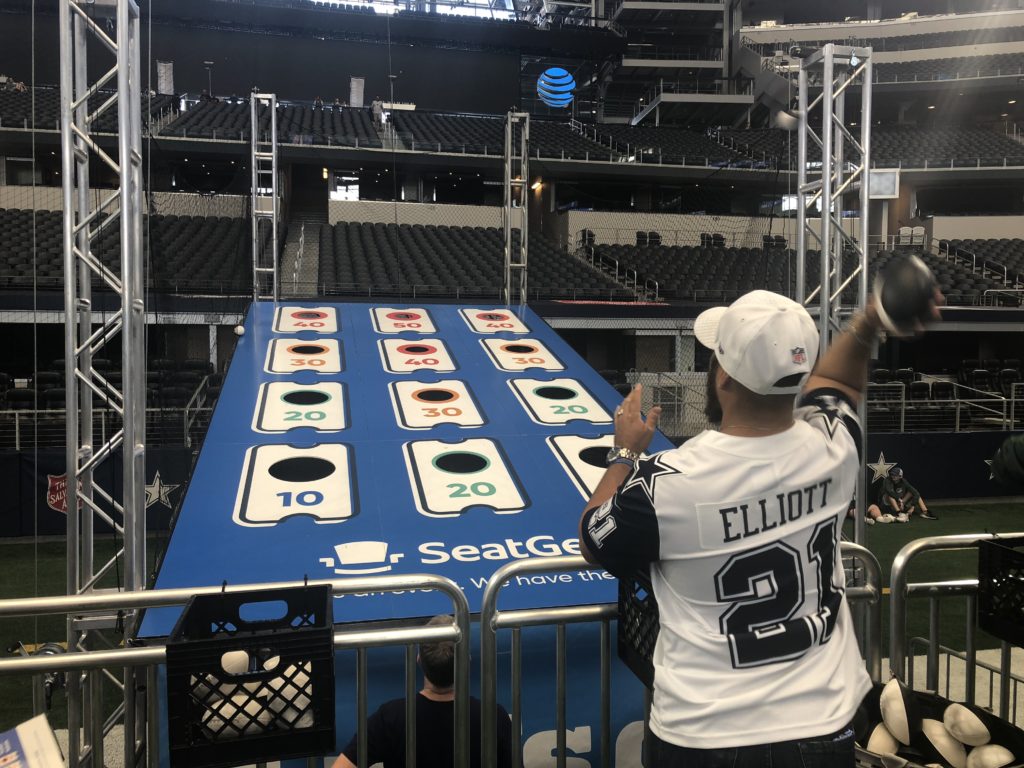 Experiential Marketing at Sporting Events That Stands Out
One of the biggest advantages of experiential marketing is social media engagement. According to Harvard Business Review, the desire to stand out from the crowd is one of the top 10 emotional motivators driving consumers. Toss Up offers fans a fun, unique experience. This can certainly set your brand apart from others in a social media feed as fans share their experience.
Experiential marketing for sporting events involves social media presence as both an advantage and a goal. If you know this, you can be successful in making it easier for participants to share your event on social media. As with events, Toss Up often leverages an event hashtag can be created around the project for experience campaigns.
Getting Results from Marketing at Sporting Events
Experiential marketing campaigns are a powerful new way to increase the return on investment. Your tactics have to be geared to creating memorable experiences that will positively impact your business. An experiential marketing strategy does this by establishing relationships between a brand and its consumers with an unforgettable experience. Properly applied, experiential marketing for sporting events offers businesses a concrete way to connect with people and convince them to share their experiences with friends and family. 
As Toss Up provides a distinct and memorable offline experience, fans are excited to share their experience on social media, organically spreading the word about brands. This empowers brands to both cast a wide net and establish a loyal customer base.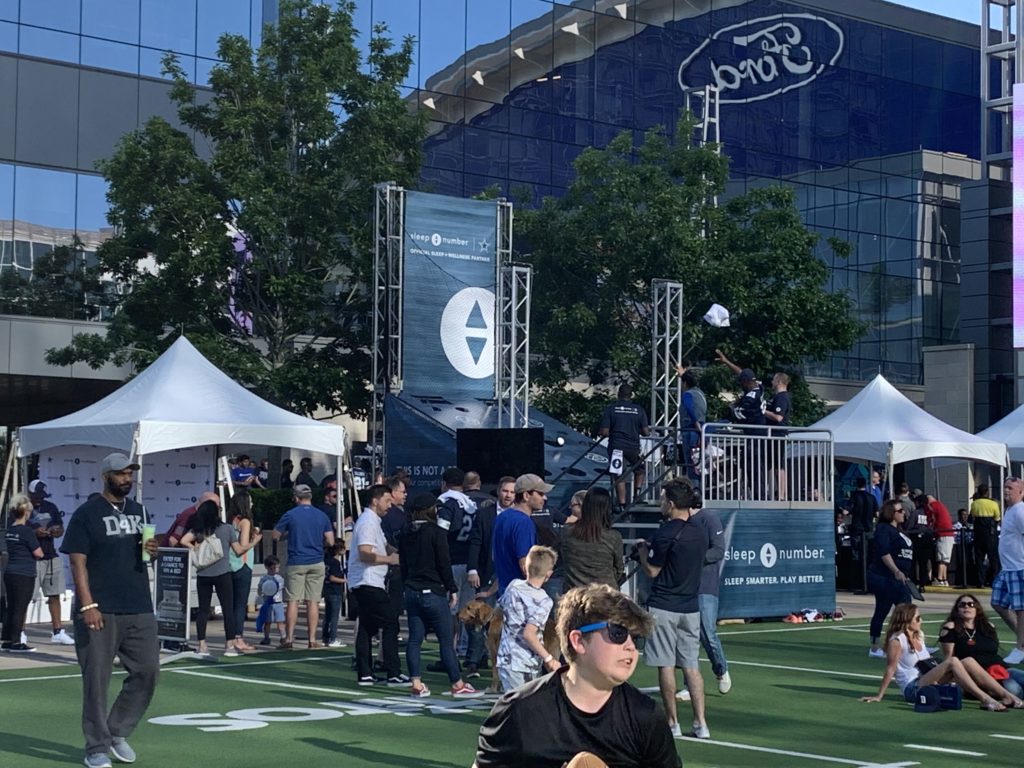 Stats Aren't Just for Pro Athletes
Giving fans the opportunity to compete and experience their own big winning moments is key in driving meaningful engagements. Toss Up leverages custom registration and scorekeeping technology to convince fans to take preferred actions like sharing a hashtag, downloading an app, or joining an email list.
We also display high scores and player names that make competition fun and shareable. Then, when the event is complete, we deliver full event recaps with statistics and contact data of fans who competed.
Learn how Toss Up can create awesome experiences around your brand at sporting events. Click below to see examples of our work or start building your own custom event here.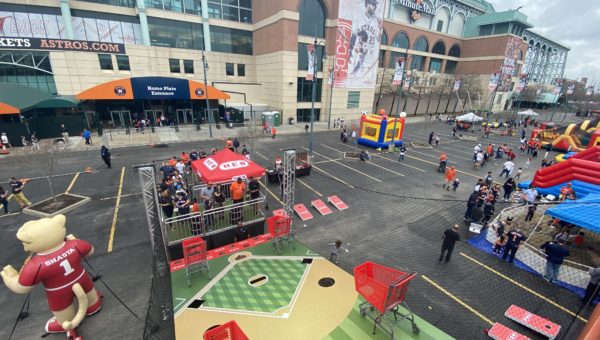 See Toss Up in Action
Want some real examples of what we can do with sporting events? Check out our work.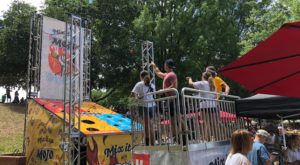 Build Your Game
See all the options to customize a Toss Up event for your brand, venue, and audience.