Experiential Marketing For Tailgates
---
The high energy of a tailgate offers many opportunities to make your name known in a fun and personal way. As food and drink are the key elements in experiential marketing for tailgates, these events can be ideal for food and beverage brands. It gets even better when your brand gives the fans an opportunity to earn prizes for a game well played. Toss Up has you covered in delivering a one-of-a-kind activity that will stay in your customers' minds even after game day.
The success of experiential marketing for tailgates depends on planning, and Toss Up's Build Your Game feature makes planning a successful tailgate event as easy as can be. With our help, your customers can connect with you over memorable experiences even before the main event is under way.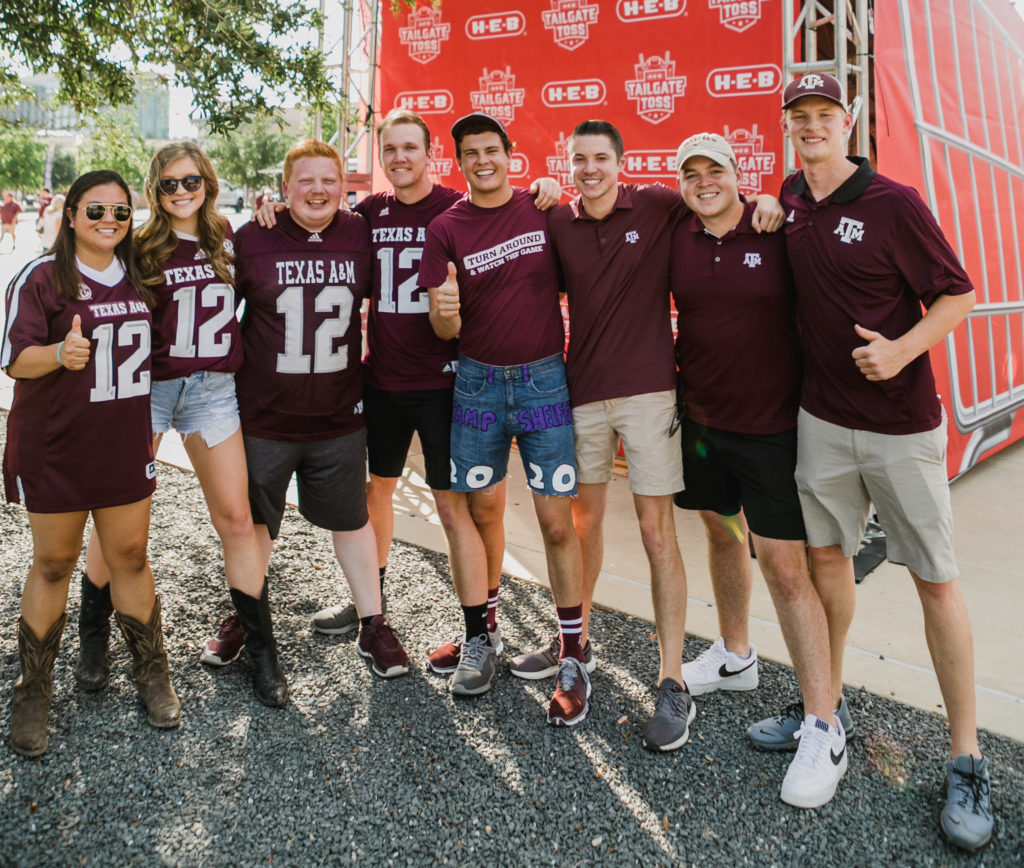 Experiential Marketing at Tailgate Events That Stands Out
Traditional advertising is making it increasingly difficult to attract sports fans' hearts and attention. Marketing professionals are now challenged to find more creative ways to share their brand history, build credibility, and build a lasting bond between a brand and its consumers. To achieve this, brands are turning to live event planning to create experiential marketing campaigns.
Toss Up sets itself apart from other branded experiences by putting the customers in the middle of the action in an activity that feels as big as the main event. A key element of this, which is the cornerstone of the Toss Up philosophy, is that people enjoy being active and are more likely to remember experiences when they involve physical movement. There is no topping Toss Up's experiential marketing for tailgates to get fans pumped to cheer their team on.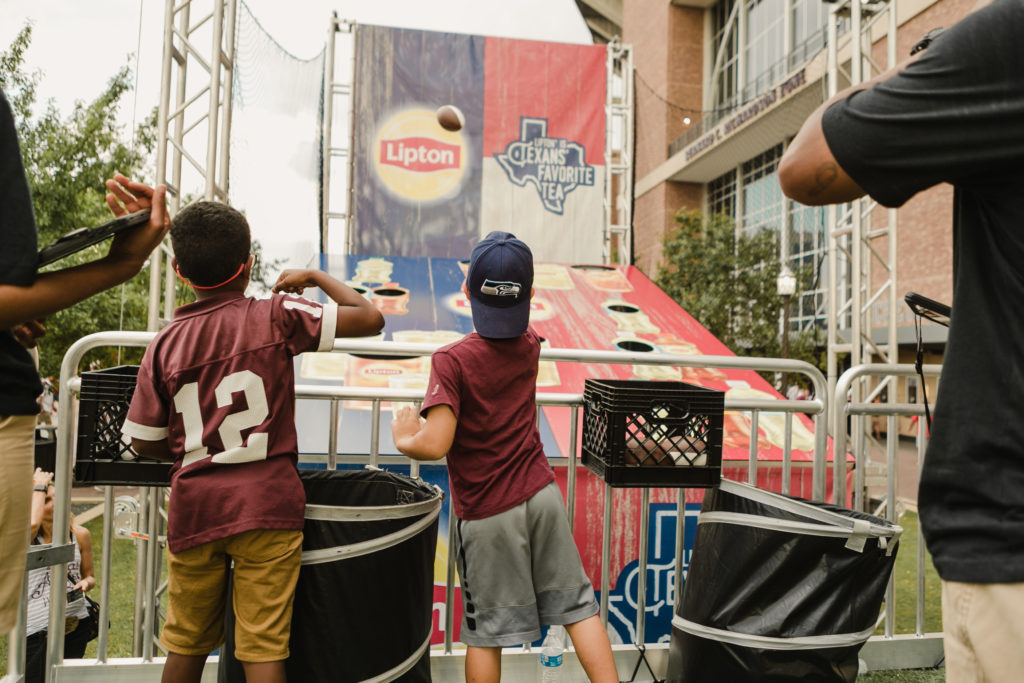 Keys to Success at Tailgate Events
One key parameter to tailor for your event is the takeaways you plan to offer your guests. Snacks, chocolates, cheese, wine, and drinking glasses can be customized to suit the crowd. And instead of giving away tens or hundreds of items, give away a few generous prizes on the tailgate. This motivates fans to compete and allows for the special experience of winning big. This can also be a great opportunity for your fans to take home with their company logo such as koozies with your brand's logo.
To make an audience aware of your message today, it is becoming increasingly important to physically engage the audience in an activity. This could be as simple as a game of plinko, or as robust as an obstacle course like the one in the NFL Play 60 Zone. The key to brand activation today is to generate an emotional trigger that stays with the audience after the event ends.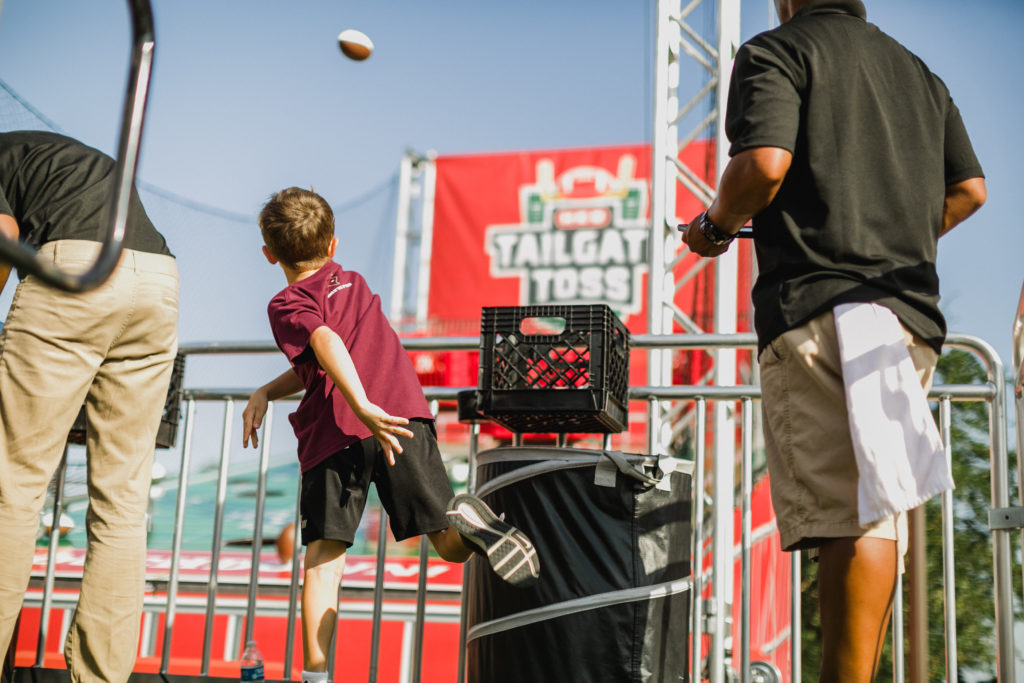 Garnering Results From Experiential Marketing at Tailgates
Social media can be an extremely powerful tool when strategically used with experiential marketing. Use what your audience, especially your core, says, does, tweets, snaps, posts, and engages to shape your brand experience. Even better, it's great create a context where you can start an ongoing dialogue with customers and fans about their experiences.
Toss Up has helped dozes of brands get their fans talking. We also use advanced registration technology to collect users' contact info for ongoing communication after gameday. To see how Toss Up could help create memorable experiential marketing at tailgates for your brand, click below or check out our game builder here to get a quote for your event.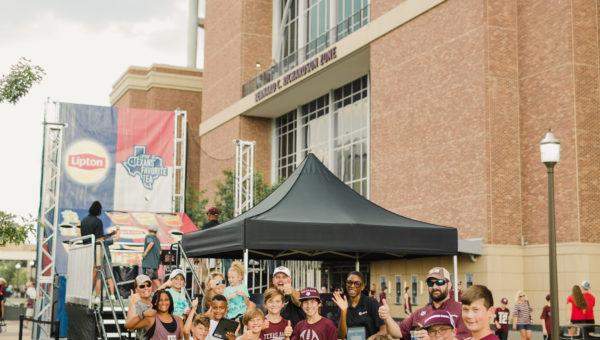 See Toss Up in Action
Want some real examples of what we can do with tailgates? Check out our work.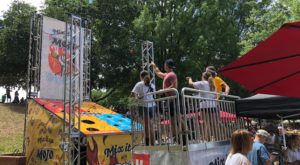 Build Your Game
See all the options to customize a Toss Up event for your brand, venue, and audience.